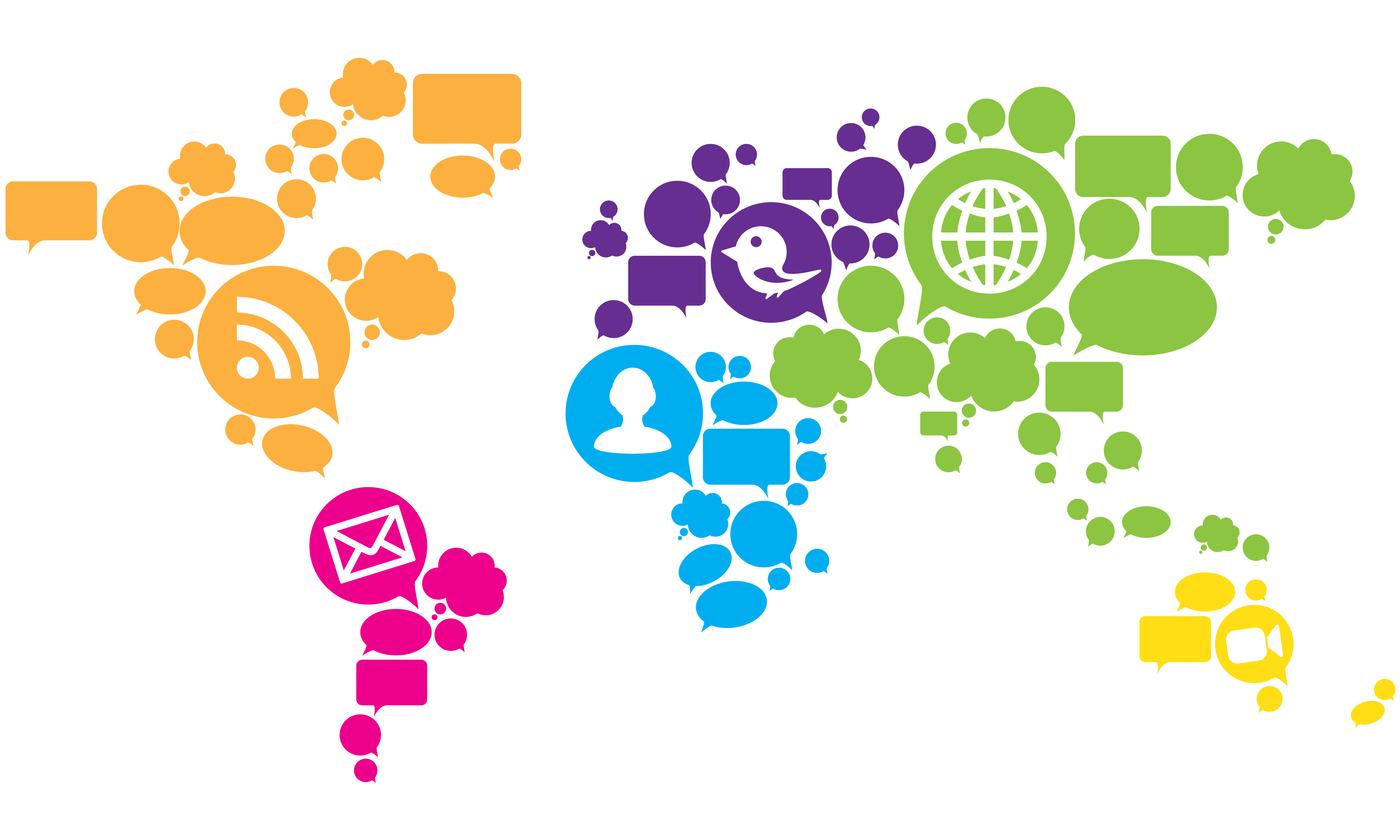 An infinite number of books, textbook chapters, articles, analyses, etc have been written to give perspective on the various aspects and considerations involved with global expansion. There are market assessments, operations, government bureaucracy, and other processes all of which must be heavily analyzed and sorted out before any plans can be enacted. But there is another aspect, one that I have always been interested in from a marketing perspective, and that is the impact of foreign culture on the global positioning of a brand or product. Now, while this may not be your first consideration, once the decision is made to enter a new market, I firmly believe that a cultural analysis is essential to the success of that expansion.
In college I majored in International Business and this is the first place I encountered the word Glocal. If you're unfamiliar, it's one of those buzzwords that became quickly overused in lectures, papers, and textbooks but that said, it's an incredibly important mentality for a global marketer to have and one that I have consistently referred back to in some of my recent global endeavors. Essentially what it means is the same as the title of this post, "think global, act local." As someone looking to take their business outside of their native country there are things you have to plan for that require a view of the world at a high level. Things like shipping, suppliers, and logistics — often things that involve the business on the backend and its business partners — need a broader, global perspective because in many cases, these operations involve crossing boarders and choosing people based on their professional qualifications which are fairly consistent from place to place. On the opposite hand however, there are other things that require you to take a local, ground level view of your business. These are often things that are customer facing…really anything that involves an interaction with another person because people are not the same from place to place. We may have similar gadgets, cars, and even clothing, but there are little nuances to our behavior that can make a big impact on how we perceive the world and conduct ourselves.
To me this has always been one of the most interesting aspects of global business. As someone who has always had a particular curiosity for the philosophies of other cultures and how they relate to or differ from my own, I have always loved learning about how different brands adapt or alter their products to fit the specific preferences of a specific market. Essentially the problem at hand is whether your brand or product will be met with interest and acceptance, or with negativity, even going so far as to offend. You may think a quick (or lengthy) customer analysis might handle this issue but in reality, there are so many different aspects to this particular puzzle that if you're not asking the right questions, it can be a real challenge to solve. As an example let's consider the amazing and wonderful widget. Do people use widgets? If your widgets are a luxury good do people aspire to higher end status or are they more humble? Does the technological infrastructure of the country support the features of your widget? How are people using related products and does that conform to the way people in your current market are using yours? You could (and should) even take it a step further and consider whether things like brand colors, the logo or the slogan might mean something different in one country or another.
This analysis is difficult and extensive but having this knowledge and this mindset is essential to your actual expansion. It surprises me that in some of my more recent global engagements this seems to be one facet that is completely missing from the planning efforts. What I've seen recently is a desire for global campaigns that can be efficient and cost-effective, looking for as close to a one-size fits all approach as possible. I can understand the desire for a quick turnaround on a project like this, looking to leverage as much similarity as possible between markets so that the biggest cost is translation and deployment in the various markets but from my perspective that is the fast, but improper way to go about this.
And so I return to the word Glocal.
Don't misunderstand that what I'm saying here is that there is no way to be efficient in global marketing or that everything has to be done at the local level. I'm not qualified to make a statement like that. What I'm saying is that there are global and local components to any project. If the goal is to look for efficiencies to create a cost-effective campaign that's fine. First approach it from a global level. Look across markets and uncover commonalities in perceptions and pain points that your brand can overcome. Cross reference those similarities to how your brand operates in its home market to determine if there is any usable material already at hand so you're not starting from scratch. Your output here is a strategy and implementation plan that can be applied globally. There will be creative elements that will be consistent across markets — things like core brand elements and reasons to believe — and the benefit of this approach is that if you're successful, it will be easy for media to pickup on the fact that this is a major campaign with pieces across the world. The consistency makes it easily recognizable.
After this, when you get into the actual creation stage, it's time to dive deeper into the local level. What order do the messages need to be in to cater to the preferences of each market? Even if the message is the same, are there different decision makers that may alter your target audience in one market? How does the imagery need to change? What channels can best be leveraged based on the behaviors of various cultures? These nitty gritty details lead to an output that may look slightly different between markets but, if you look at some of the most famous global players, you quickly realize that rarely is a brand exactly the same country to country. McDonalds has specialty dishes in almost every country, like burgers made of lamb in India where people don't eat beef. Pizza Hut and KFC are positioned and designed as luxury, sit down restaurants in Asia where American style fast food is perceived differently. Walmart sells live seafood and chickens in its China stores because people go shopping for only the freshest ingredients which they prepare themselves. There are innumerable examples to draw from, but all of them show that you can create a broad strategy for global expansion that determines where and when to expand and how success will be determined, but in the end, when it's time to determine who to target and how to expand, a deeper customer and market analysis which includes an examination of culture is key.
Taking culture into consideration is a customer centric approach to going global and that's never a bad thing. So in closing, remember to always think globally and always think about the future of your brand but act locally and think about the people you're actually interacting with.
What are your favorite examples of brand that have adapted to specific markets? Let me know in the comments below!